Let's start by lovingly replacing the word 'vaginismus' into a more connecting term like 'receiving life and love'.
Time to befriend fear and move to the space of peace and freedom. To fully say 'yes' to life and embrace whatever there is and will arise. It is an amazing journey which we call life!
A journey 'to open' can take years or even a lifetime for some of us, but nowadays it is also possible in just a couple of weeks. I have been walking the path for you, it took me more than 20 years. I have seen all the doctors in the world, and have been treated by so many different specialists. On top of this, I am the daughter of a gynecologist.
My path was deep and magic, but as well as very long and challenging. It went along with trauma,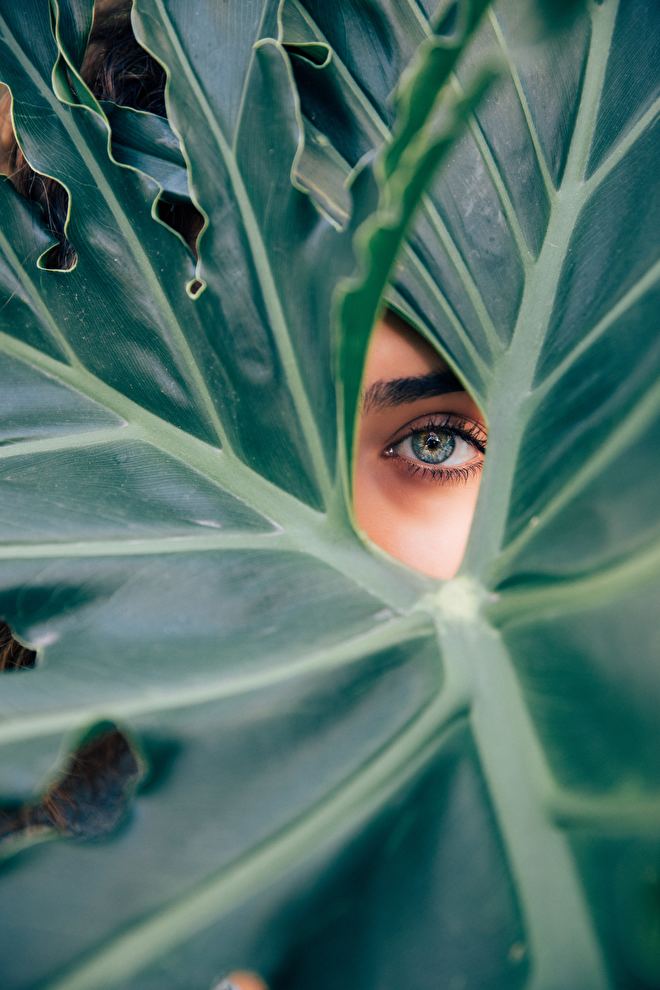 suffering and various emotions. But first and foremost there was hope, trust and unconditional love for myself and life. I have been walking the path of tantra, various bodywork, yoga & meditation, dance, healing-work, shiatsu, shaking, and much more... All this unbelievably beautiful work and the breakthrough experiences, I have wrapped and combined in a life-changing program which I call 'Receiving Life and love Program'. And now it is my gift to share this lovely, unique knowledge with you and show you the shortcut to peace and freedom.
My experience is that it is not only about 'the actual opening', but it is also a way of living and whole body transition. It is a real shift in consciousness and integrating the discipline of awareness in your life.
Once, a beautiful, very special person in my life told me, that walking this journey is actually a great gift; it is a very conscious and magical way of receiving life and love. And when you are ready, you are really ready to receive the diamonds of this precious life! Creativity starts to flow in ways totally new to you. And you will start to rely on miracles in your life and people will be blinded by your bright light.
So... I would say; enjoy this magic ride!
From now on, I am ready to share this diamond with you and offer the shortcut to peace and freedom – please feel free to book a session (online or private session) with me by sending an e-mail to info@thelakshmilifestyle.com.
Intake session of 15 minutes is just a fee of love! (free)
Beautiful article in Dutch: https://www.volkskrant.nl/mensen/vrijen-was-opeens-sensationeel-hevig-ontroerend-kalm-zoals-ik-nooit-eerder-had-gevoeld~b0d7e152/?utm_campaign=shared_earned&utm_medium=social&utm_source=whatsapp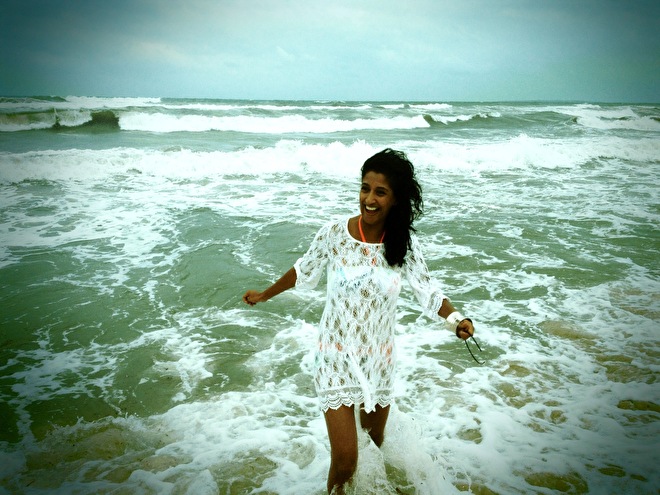 Variations in the Experience of Vaginismus
Vaginismus can be triggered in both younger and older women, in those with no sexual experience and those with years of experience. Not all women experience vaginismus the same way, and the extensiveness of vaginismus varies:
Some women are unable to insert anything at all

Some women are able to insert a tampon and complete a gynecological exam, yet are unable to insert a penis

Others are able to partially insert a penis, although the process is very painful

Some are able to fully insert a penis, but tightness and discomfort interrupt the normal progression from arousal through to orgasm and bring pain instead

Some women are able to tolerate years of uncomfortable intercourse with gradually increasing pain and discomfort that eventually interrupts the sexual experience

Women may also experience years of intermittent difficulty with entry or movement and have to constantly be on their guard to control and relax their pelvic area when it suddenly 'acts up'
'Receiving Life and Love program':
Holistic approach

Receiving life and love method

Tantra and various Bodywork

Shaking medicine

Healing therapy

Kundalini yoga & meditation

Mantra's

Special dilator treatment (pastel pink premium silicone dilator, made from phthalate free, silky soft, easy to use finger loop and ergonomically designed shape to fit your hand and body). Buy them here now....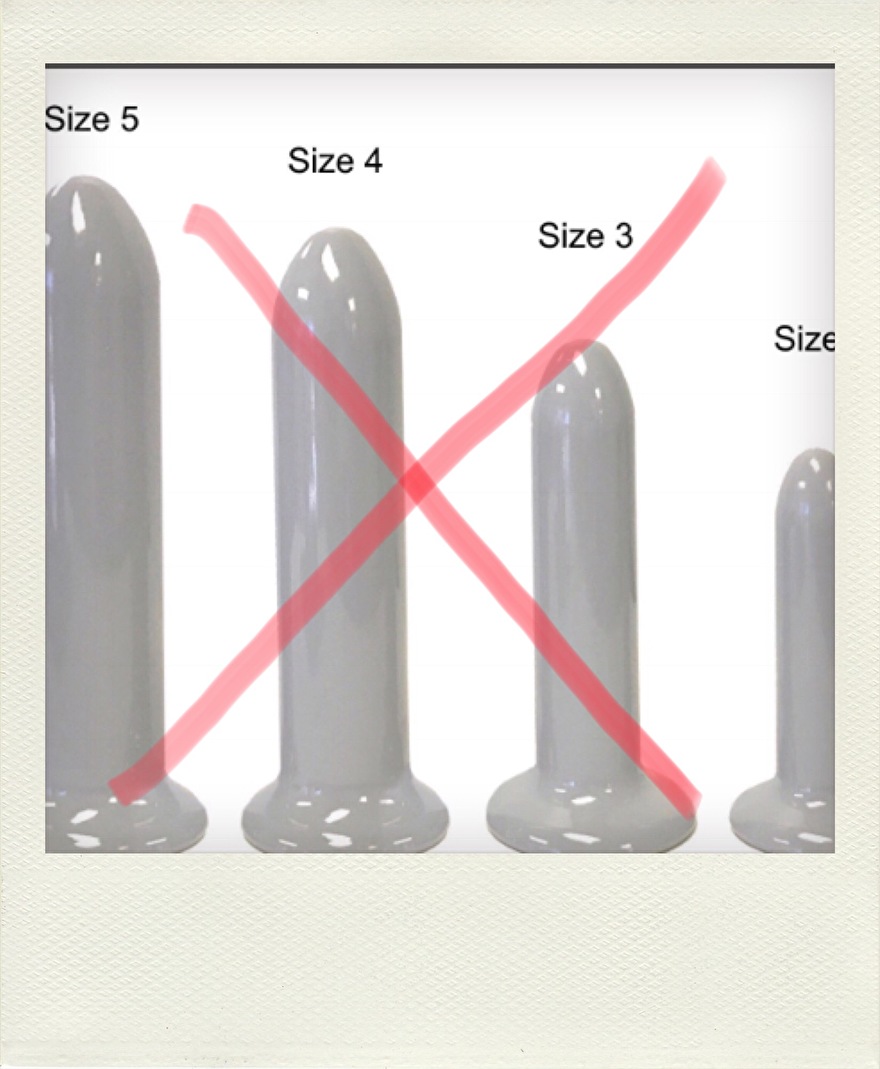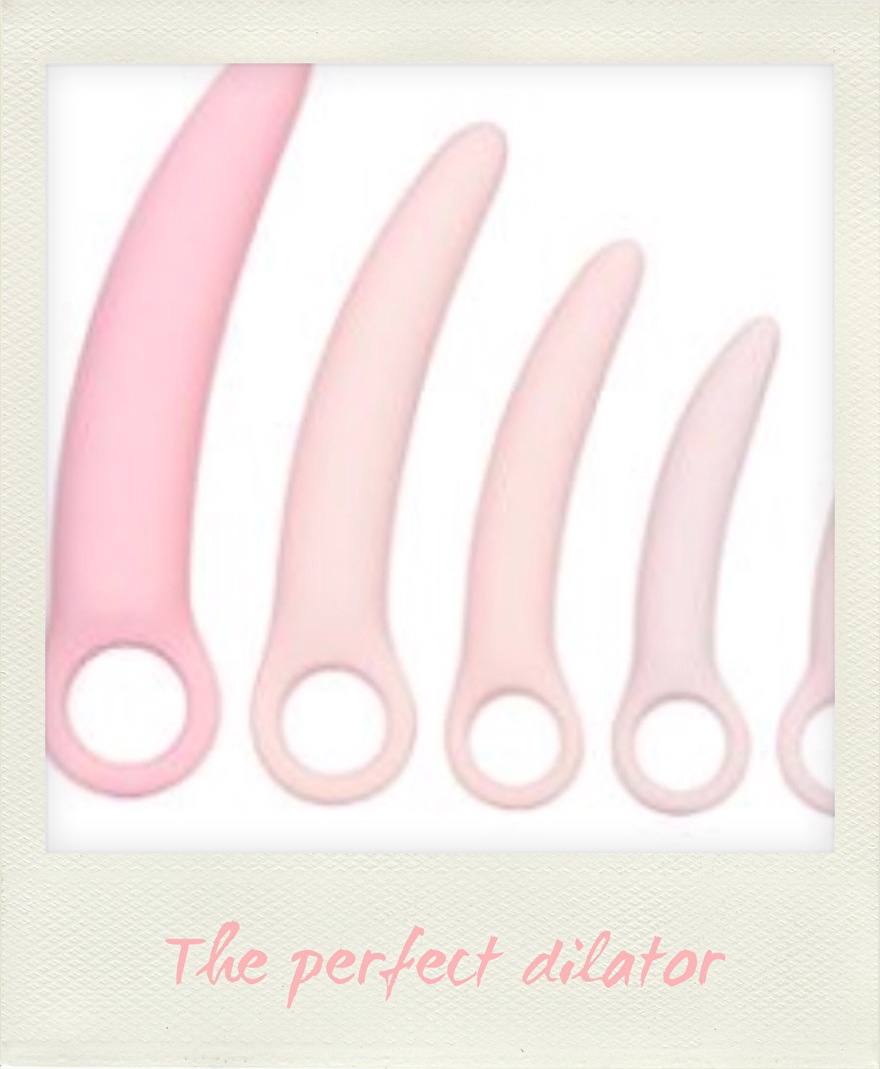 You are all very welcome to contact me at any time!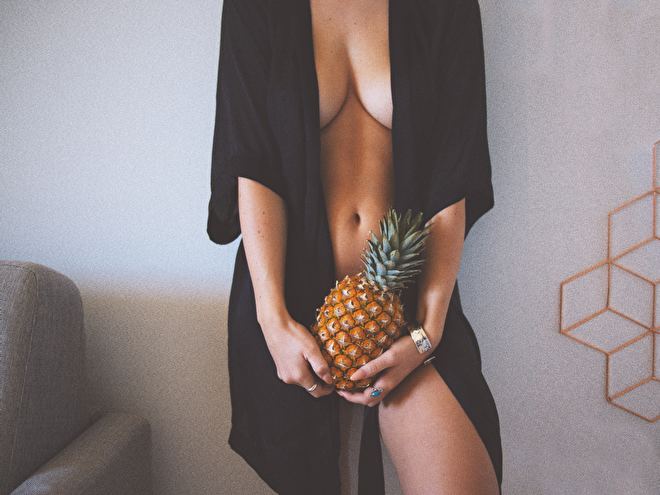 It is a great honor to work with the products of Calfornia Exotic Novelties. The mission of CalExotics is to bring happiness to peoples lives. With CalExotics you can expect more fun, expect more passion and expect more romance! Their way approach and this mission totally resonate with us. Please have a look: