Hands on Massage Amsterdam @ Studio Java
Casper Veda Sorensen is an all-round experienced certified therapist. We are very proud and lucky to have him giving treatments at Studio Java. Casper is known for his kindness, knowledge and his magic healing hands. He has been around in the land of massage, learning all different techniques. And on top is a healer working with Ortho Bionomy, an amazingly effective technique, very known in the US and just entered The Netherlands.

- Head, shoulder, neck Massage 30 min €45
- Swedish Relaxation Massage 45 min €60
- Classical Massage 60 min €79
- Deep Tissue Massage 60 min €107
Massage in our studio, or we can come to your place (+25%)!
You are very welcome!
𝘚𝘵𝘶𝘥𝘪𝘰 𝘑𝘢𝘷𝘢 - 𝘵𝘩𝘦 𝘮𝘰𝘴𝘵 𝘣𝘦𝘢𝘶𝘵𝘪𝘧𝘶𝘭 𝘢𝘯𝘥 𝘶𝘯𝘪𝘲𝘶𝘦 𝘱𝘳𝘪𝘷𝘢𝘵𝘦 𝘴𝘵𝘶𝘥𝘪𝘰 𝘰𝘧 𝘈𝘮𝘴𝘵𝘦𝘳𝘥𝘢𝘮! @𝘑𝘢𝘷𝘢-𝘦𝘪𝘭𝘢𝘯𝘥 𝘞𝘩𝘪𝘭𝘦 𝘥𝘰𝘪𝘯𝘨 𝘺𝘰𝘶𝘳 𝘱𝘳𝘢𝘤𝘵𝘪𝘤𝘦 𝘰𝘳 𝘳𝘦𝘤𝘦𝘪𝘷𝘪𝘯𝘨 𝘺𝘰𝘶𝘳 𝘴𝘦𝘴𝘴𝘪𝘰𝘯, 𝘺𝘰𝘶 𝘤𝘢𝘯 𝘦𝘯𝘫𝘰𝘺 𝘵𝘩𝘦 𝘢𝘮𝘢𝘻𝘪𝘯𝘨 𝘷𝘪𝘦𝘸 𝘰𝘷𝘦𝘳 𝘵𝘩𝘦 𝘸𝘢𝘵𝘦𝘳 𝘰𝘧 𝘵𝘩𝘦 𝘐𝘑 𝘢𝘯𝘥 𝘧𝘦𝘦𝘭 𝘵𝘩𝘦 𝘦𝘯𝘦𝘳𝘨𝘺 𝘰𝘧 𝘵𝘩𝘪𝘴 𝘮𝘢𝘨𝘪𝘤𝘢𝘭 𝘷𝘦𝘯𝘶𝘦!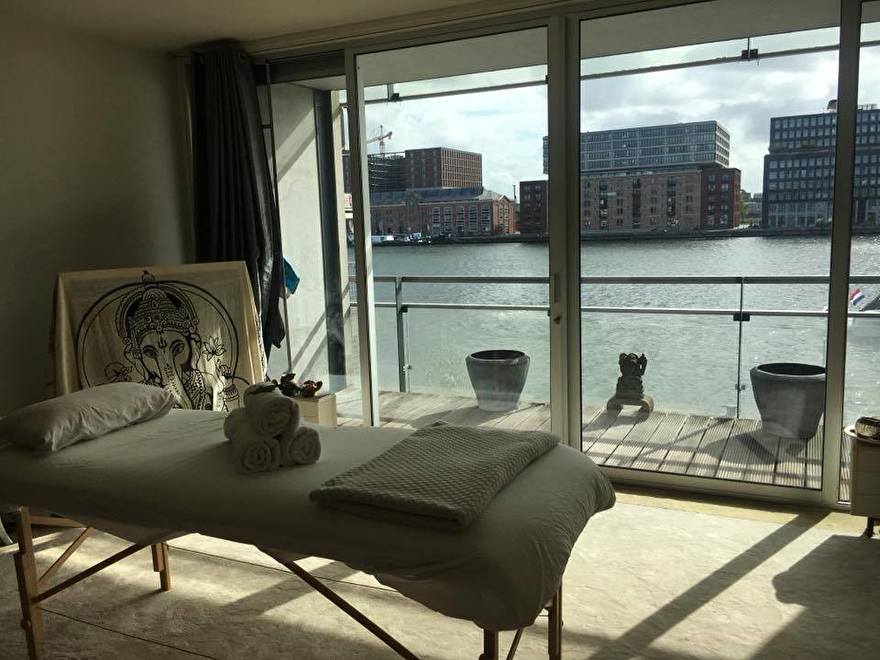 For more info, you can easily reach us via whats-app +31 6 2166 4855 or e-mail info@handsonmassageamsterdam.nl